Ignobolis pics.
Ended up going for a swim this morning -
Vis was crap - 3 meters at best
Water Temp was 25 - so very nice once in
A BIG High tide was 9.00am ish with a lot of run - so once it turned you had to hang on -

Took a few pics but nothing flash as the dirty water made it hard to focus, Lots of new life starting out, Juvenile wrasse and Shrimp were noticed in great numbers, as were feather stars, anemone and eels of all varieties
The Vis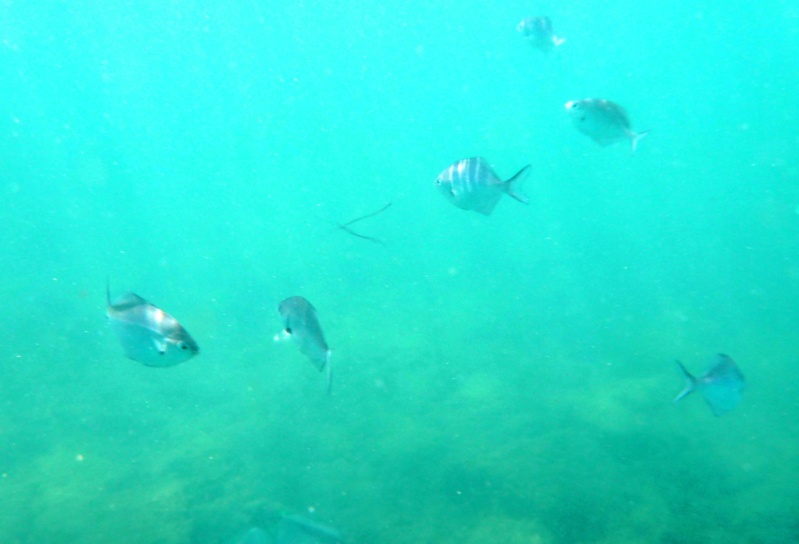 Salt and Pepper...
Heaps of these guys - good to see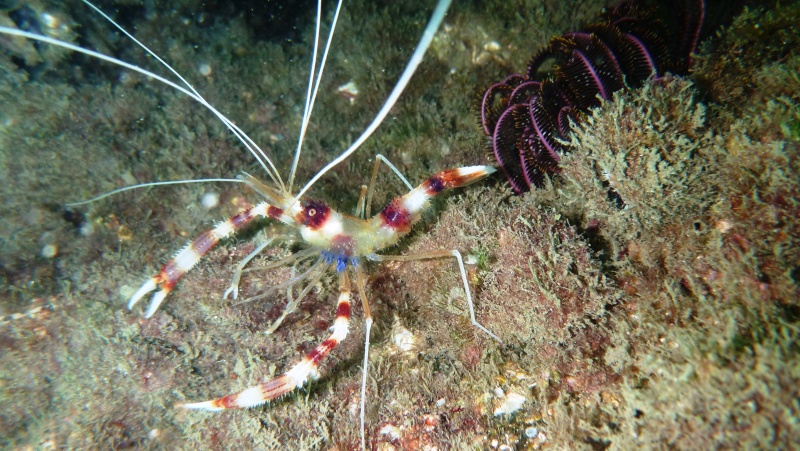 And a little Mantis checking me out....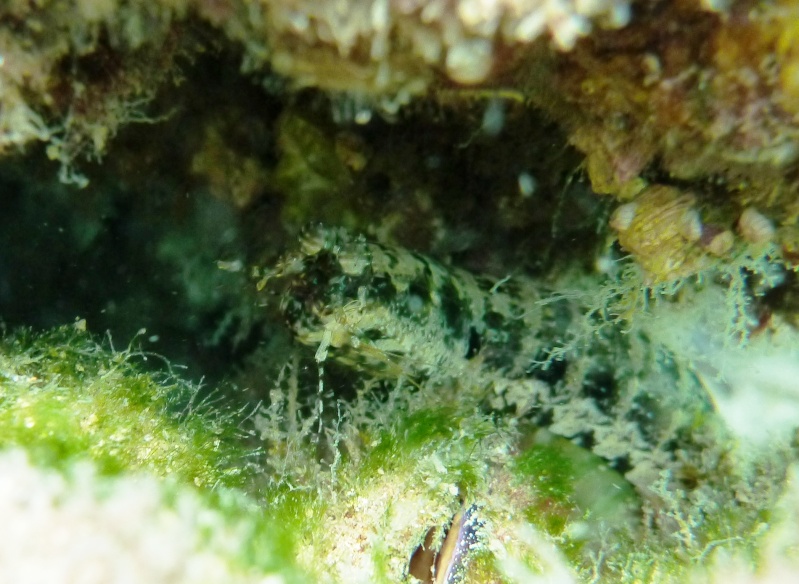 These guys a mouth brooders - this young pair are already in season...the female underneath is has a mouth full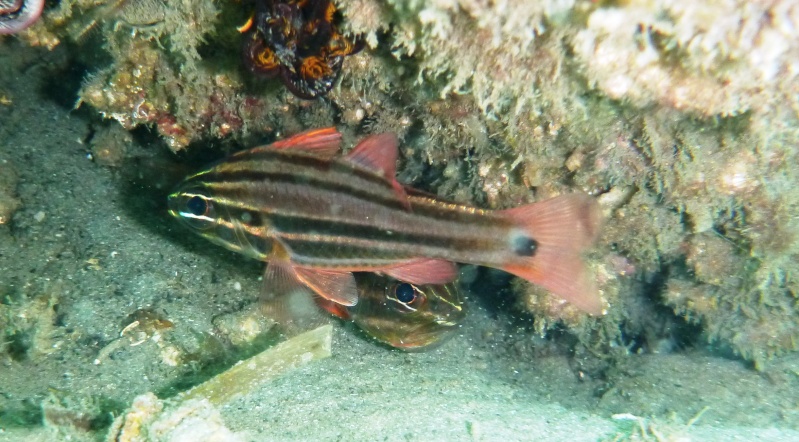 Off for a low tide now - see ya !

Liquidg pics.
An early trip to the coast this day, I met up with Danny at 6.15 and we headed off to the coast and met ignobolis and his family at the site.
The water was warm with sunny skies, not much wind, vis was a bit low but as usual we had a good time and brought something home for the aquarium.
All in having a good time.
This is not a good friendly first face to welcome us.
A local nudibranch chowing down on some algae.
There were a multitude of feather sea stars out feeding on the abundant phytoplankton.
A juvenile plectorhinchus lineatus sweet lip wary of eel.
Another further along having a feed.
A common chaetodon vagabundus.
A new season domino.
Sea urchin examples, firstly a dead and empty shell.
Two common examples of live small urchins.
This snowflake moray was a bit shy.
Not so shy.
A pretty scorpionfish.
Always a few valentini puffers where ever you go in our waters.
This panulirus ornatus crayfish has lost its feelers most likely by a diver not knowing how to catch them.
If you can not grab the carapace because the tail has spikes it can close on your finger and cause some serious pain or the thick sections of each feeler, they are the spots to grab them or its not worth trying.
In Q it is illegal to put a hole in crays!
The short but thick section of the feeler that come out of the head are the only part that the cray will not let go of to protect it self.
A close up of the crays face.
It's ready for a shed, there are shellfish and algae on the crays carapace.
The new feelers will be rolled up under the old ones position ready to roll out when the new cray comes out between the carapace and tail leaving all including hairs as it pulls the new ones of them out from the old ones.
The cray will then swell up taking water to increase its size and wait for the shell to calcify and then be semi safe and larger.
Low tide on Sunday.
A large tube anemone.
A yabby hole these you can trust unlike a mantis hole,lol.
Straddy boys pics.
Last edited by liquidg on 4th January 2015, 6:05 am; edited 4 times in total

_________________
Forum Admin

liquidg




Posts

: 2648


Join date

: 2010-02-02


Location

: Brisbane bayside



The coraliner roller,do they well in a fish only tank ?
I have seen them before while diving.
Cheers Steve

ovakil




Posts

: 26


Join date

: 2011-07-25


Location

: Deception Bay



The coralline roller is the ultimate natural bio media for surface area and adding its contents back into the waters, once dead that is!

The algae's potential for survival is good in reasonable tank water conditions and keep it wet and cool on the way home.

The pink colouration is the symbiotic algae, once it is dead its white.


_________________
Forum Admin

liquidg




Posts

: 2648


Join date

: 2010-02-02


Location

: Brisbane bayside



Looking good guys, nice to see your still having fun without me. Getting a serious iche at the moment that only the ocean can fix, can't wait to jump back in the water with you guys.

LukeH

Admin




Posts

: 33


Join date

: 2011-07-21


Location

: Bayside




---
Permissions in this forum:
You
cannot
reply to topics in this forum